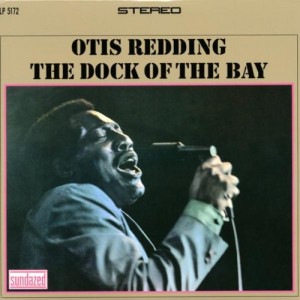 On December 10, 1967, an airplane crashed into Lake Monona, not far from the Madison, Wisconsin airport. On board the plane was Otis Redding and his backing band the Bar-Kays band. Trumpeter Ben Cauley became the sole survivor of the crash. The twin-engine Beechcraft owned by Redding had taken off in rain and heavy fog, but investigators never determined a cause of the crash. Today, there is a memorial at the crash site.
Otis Redding is one of the few artists where I cannot fathom anyone not loving his music. While I may disagree with some folks on music taste, I can still understand why someone may not like the music of Bob Dylan or Elvis Presley. But I believe everyone should love Redding, as he captures the joy, pain, and soul of life. If I crank up my iPod through the stereo while guests are visiting and I am not sure of their taste in music, I usually play my Redding albums. He belongs in that rare camp of people who are both great singers and great songwriters, having written or co-written such songs as "Respect," "I've Been Loving You Too Long," and "Sweet Soul Music."
Otis Redding was only 26-years-old when he died, so we can only imagine what he would have accomplished had he lived to old age. Only four months after his death, the last song he recorded — "(Sittin' on the) Dock of the Bay" — became his first number one song. The song, written by Redding and Steve Cropper, revealed Redding exploring new musical directions.
Below is a live performance of another favorite of mine, "Try a Little Tenderness." This performance is from 1967, and according to YouTube, it took place only one day before the plane crash that killed Redding, who was reportedly a good man too. RIP.
What is your favorite Otis Redding song? Leave your two cents in the comments.
(Some related Chimesfreedom posts.)