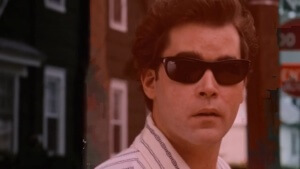 There are many great scenes in Martin Scorsese's Goodfellas (1990). The opening scene is probably the most discussed and copied, including a spoof on Jon Stewart's final Daily Show. But there is also a lot going on with Scorsese's direction in the final segment following Henry Hill (Ray Liotta) on the day leading to his arrest. In a new video essay, Julian Palmer breaks down the details of those ending scenes.
Palmer, Creative Director and Founder at 1848 Media, discusses Scorsese's editing and use of techniques like hand-held cameras to reflect Hill's paranoia. He does an excellent job of referencing other films, like The Godfather (1972), and even explaining the significance of the shots of food. Check out his video essay, "Last Day of a Wiseguy."


Leave your two cents in the comments.
(Some related Chimesfreedom posts.)