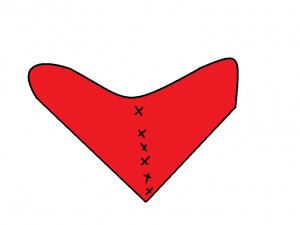 There are numerous songs about being in love, and there are almost as many songs about being hurt or angry at the end of a relationship, like No Doubt's "Don't Speak," Coldplay's "The Scientist," Adele's "Someone Like You," Justin Timberlake's "Cry Me a River," and Alanis Morissette's "You Oughta Know." There are also songs about leaving a loved one, like Lynyrd Skynyrd's classic "Free Bird" and Dolly Parton's and Whitney Houston's "I Will Always Love You." But few songs focus on the personal healing process when the post-relationship hurt and anger start to drift away. There are some such songs, and artists like Willy Porter and the Cowboy Junkies have addressed the slow process of recovery after a relationship's end.
There are a number of reasons why few songs capture this post-relationship self-discovery state. It is not as exciting as love or anger, and not everyone goes through it. One may skip or block out that stage or maybe never fully reach that level of forgiveness necessary to be at peace. But it is a wonderful step in one's growth, perhaps just as important as those other emotions because it is about coming to terms with finding oneself as someone no longer defined by the former love/anger/hate.
A few popular songs come close without fully addressing this relationship stage. For example, Kelly Clarkson has made her career on relationship ending songs like "Don't Waste Your Time," but her pop songs often focus on the anger. Some of the lyrics of Fleetwood Mac's "Landslide" seem to be about this stage ("Well, I've been afraid of changing / Because I, I built my life around you"), but Stevie Nicks has explained the song is more about career and life directions. In "Missing You," John Waite protests that he does not miss his love, but it is clear that the singer is still heartbroken and has a ways to go.
A major difference between the heartbreak recovery songs and heartbreak songs is the focus. The songs written about the immediate end of a relationship focus on the other person, often having "you" in their title ("Since You've Been Gone," etc.). The songs about healing and recovery are more about the singer. Jackson Browne captures this healing process in "I'm Alive," the title song from the 1993 break-up album of the same name that was released after the end of a relationship. The song only covers the start of the transition from anger and hurt to the recognition of being alive ("I'm gonna have to block it out somehow to survive / 'cause those dreams are dead / And I'm alive." It is one of my favorite Jackson Browne songs.
Two other songs go even deeper into end-of-relationship healing, including one by Willy Porter, a singer-songwriter from Wisconsin. Willy Porter's "Angry Words," from Dog-Eared Dream (1994), does an excellent job of capturing that feeling of relief where, after a relationship has ended, one wakes up one morning realizing life goes on.
I have cursed your name a thousand times or more;
Your photograph lies deep at the bottom of my drawer;
But when I looked at it this morning,
I had no angry words to say, no angry words to say.
"Angry Words" has similarities to Gloria Gaynor's classic "I Will Survive" and Elton John's "I'm Still Standing." But whereas Gaynor's and John's songs are about empowerment and surviving after a bad relationship, Porter's song is more about getting to that stage. Porter is not trying to prove anything to his lost love or convince himself he is fine; he is sorting through who he is and who he is going to be.
In "Angry Words," there is a reference to "The coffee maker that you gave me it finally broke down," showing time has passed while also symbolizing that the singer has reached a stage of breaking where he is building himself again: "I learned a little 'bout forgiveness, learned a little 'bout sin/ A little 'bout the soul of a man living within this skin." And that is what the stage of forgiveness is all about: learning about yourself and not letting the angry words dictate who you are.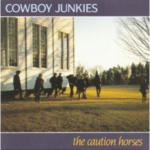 A song with a similar theme from the woman's point of view is "Sun Comes Up, It's Tuesday Morning" by the Cowboy Junkies with lead singer Margo Timmins. "Sun Comes Up" is a highlight from the band's 1990 The Caution Horses album. The singer in "Sun Comes Up" is not quite at the stage as the singer in Willy Porter's "Angry Words," as she struggles to find peace.
The singer in "Sun Comes Up" meets her friend Jen for lunch, and seeing her friend has been battered by a boyfriend or husband, the singer remembers there are worse things than loneliness. The singer stops herself from calling her former lover, "And anyways I'd rather listen to Coltrane / Than go through all that shit again."
At the end, the singer is still struggling, but she realizes there are some simple benefits to being on your own, even if you miss the person you once loved.
Yeah, sure I'll admit there are times when I miss you,
Especially like now when I need someone to hold me;
But there are some things that can never be forgiven;
And I just gotta tell you,
That I kinda like this extra few feet in my bed.
I love the line about the extra few feet in bed, because it is such a small thing, but the first step toward happiness is appreciating the small things. After the song ends, I imagine some more time will pass, her coffee maker will break down, and she will end up with no angry words. And then, like the singer in "Angry Words," she will not be "afraid of a new love that could be starting."
You know that the sophisticated and mature people in these songs will be okay, even as the songs provide insight to the listener too. On YouTube under one of the live videos of "Sun Comes Up, It's Tuesday Morning," someone confessed, "There were at least 5 years of my life that I would not have survived if it weren't for this song." It is amazing what music can do for us, and I wish more songwriters would explore this stage of love. But we are lucky to have so many songs covering the stages of love. For all the lovers, the broken-hearted, and the healing hearts on this Valentine's Day, may you find your song.
Check out a live version of the Cowboy Junkies' "Sun Comes Up," and an additional solo live version of Willy Porter's "Angry Words" with some great guitar work. Can you think of any other songs fit this category of heartbreak recovery songs and coming to peace about lost love? Leave a comment.
(Some Related Chimesfreedom Posts)